Manufacturer of emulsions and binders which are widely used in various applications

PAINTS & COATINGS
Manufacturer of Emulsion polymers which are the basic binding material in surface coatings such as paints coatings.

SPECIALITY COATINGS
Manufacturer of specialtiy chemicals for road marking paints, direct to metal coatings and various applications.

TEXTILES
Manufacturer of textile auxiliaries and industrial textile auxiliaries which are widely used in various industrial applications.
ABOUT

"Vivacious Pharmatex Pvt. Ltd. is committed to manufacturing & maintaining highest standards in its entire range of Emulsions, Water based and UV Products. Through our in-house Research & Development, we have given innovative products to a wide range of industry."



READ MORE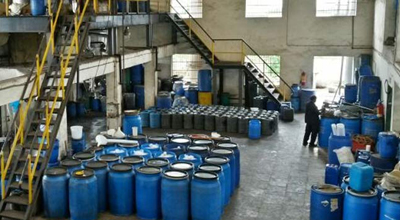 MANUFACTURER OF TEXTILE AUXILIARIES AND INDUSTRIAL TEXTILE AUXILIARIES
These have special features like accurate composition, purity, low pH value and higher shelf life. Manufactured using superior quality chemicals, these are used in Lab Research & Pharmaceuticals.
CONTACT US
CALL US +91 022 25804831 / 022 2851199
Scroll